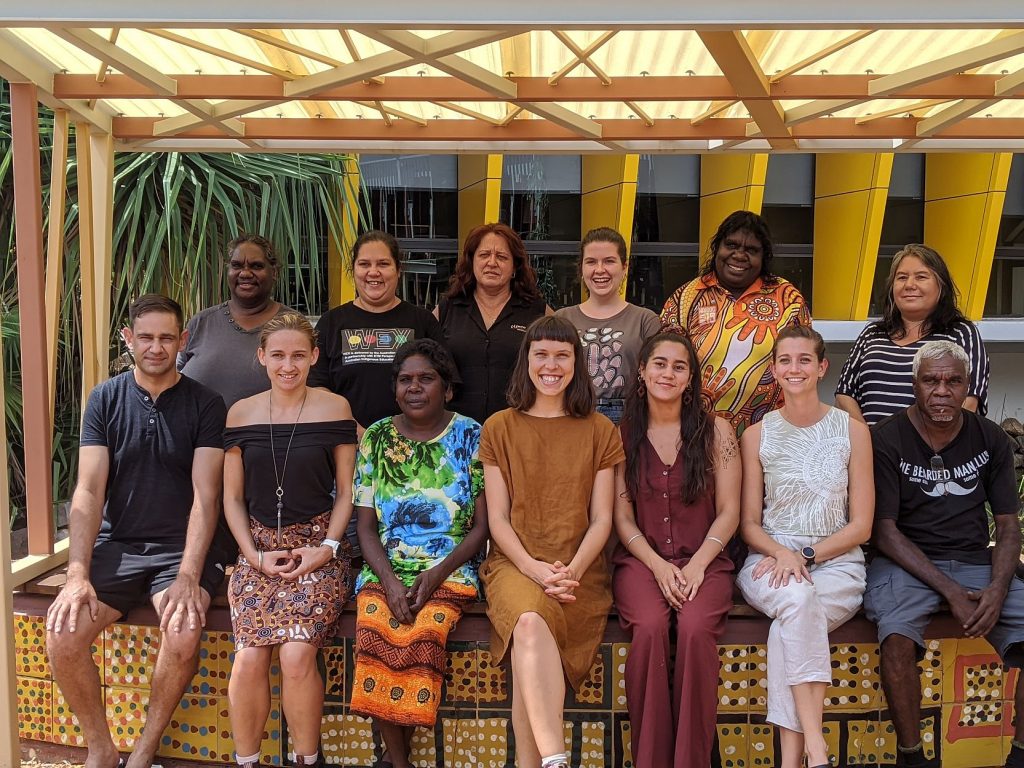 CDU hosts Indigenous languages intensive
Sixteen Indigenous language workers from across the country gathered at CDU recently for a week-long intensive course in 'Linguistics for Indigenous languages'.
It is the second time CDU has offered the course in Darwin, which aims to train Indigenous language workers in linguistic principles, assisting language speakers and teachers to maintain and revitalise their Indigenous languages.
Convenor of the Australian Indigenous Languages Institute, Cathy Bow, said the course delivered important skills and training for highly experienced, as well as up and coming language workers.
"In the past, linguistics work has largely been done by non-Indigenous linguists, so it's significant that these language workers are taking back control of their languages for their own purposes," Ms Bow said.
"It's exciting that CDU was able to offer this course to support Australian Indigenous languages, especially following the recent United Nations decision to declare an international decade of Indigenous languages beginning from 2022."
Run by the Australian Indigenous Languages Institute, the course attracted students from Adelaide, Shepparton, Groote Eylandt, Kununurra, Ceduna, Innisfail and Ngukurr. Some participants still speak their Indigenous language, while others are reclaiming it from documentary sources.
Funding from the Federal Government's Indigenous Languages and Arts program enabled travel scholarships for many of the attendees, and teaching was provided through the NT Department of Education.
The course provided an introductory understanding of the practical and theoretical aspects of linguistics and how languages work, including sound production and systems, parts of speech, grammatical relations in words and sentences, and meaning. Participants learnt skills they can immediately put to use in their language communities.
---
Listen to an interview with two of the participants on ABC Radio Darwin.
---
Promotional poster for February 2020 course